Don't like eating shrooms raw? We've got you covered with our tasty shroom edibles that will not only delight your tongue but will also give you a fantastic trip. Read on to learn more about shroom edibles, what they are, their health benefits, and our 3 must-try shrooms edibles.
What is a shroom edible?
Magic mushrooms grow naturally in the wild or it can also be cultivated in an indoor setup. They contain a compound known as psilocybin which has psychoactive and hallucinogenic effects. 
Some of the potential benefits of the shrooms include:
Reduce symptoms of depression.

Treat addiction. It relieves withdrawal symptoms such as anxiety, seizures, and nausea

Alleviate symptoms of a various psychiatric condition

Alleviate headaches
Shroom edibles are one of the popular ways of taking magic mushrooms. They refer to the different types of beverages, pastries, cakes, snacks, land foods that have been infused with magic mushrooms. Shrooms are diverted and can easily blend with a wide range of food items. In addition, there are ready shroom edibles products such as shroom gummies or chocolate you can start with if it is your first time taking shrooms.
How to consume shroom edibles
Taking shroom edibles is very simple-you consume them just like you do normal edibles. The only difference is that you have to check on the potency of the product. Shrooms edibles come in varying potencies so you need to check if the dosage fits your needs as a consumer. If you are into microdosing, you can take the smallest dose. This will allow you to unlock your full potential without experiencing an altered mind. 
What to expect after consuming a shroom edibles
After taking shroom edible, how you will feel depends on the amount of psilocybin contained in the food item.
Generally, taking shroom edibles will make you more aware of your emotions and alter your psychological functioning while providing you with calming effects. 
Here are the positive effects of consuming shroom edibles.
Reduce stress

It makes you emotionally stable

Enhance your conversational fluidity

Increase your creativity

Enhance meditation

Provide with more energy

Enhance resilience
While we offer many varieties of mushroom edibles, here are our must-try shroom edibles.
Dose Psilocybin Ritual Tea:
This is a premium quality psilocybin tea that is fresh and organic. The good thing with dose psilocybin ritual tea is that it doesn't contain artificial flavors or sweeteners. Each pouch contains one gram of Golden Teacher mushrooms and 2 grams of flavor-filled organic tea. You can make up to 2½ cups of tea with a single pouch. It is the best shroom edible to help you have a stable mood and an outstanding mushroom trip.
Check out our five-dose psilocybin tea blend options and purchase your desired blend.
Seremoni Psilocybin Chocolate Bar Edibles (Mint & Transkei Mushrooms):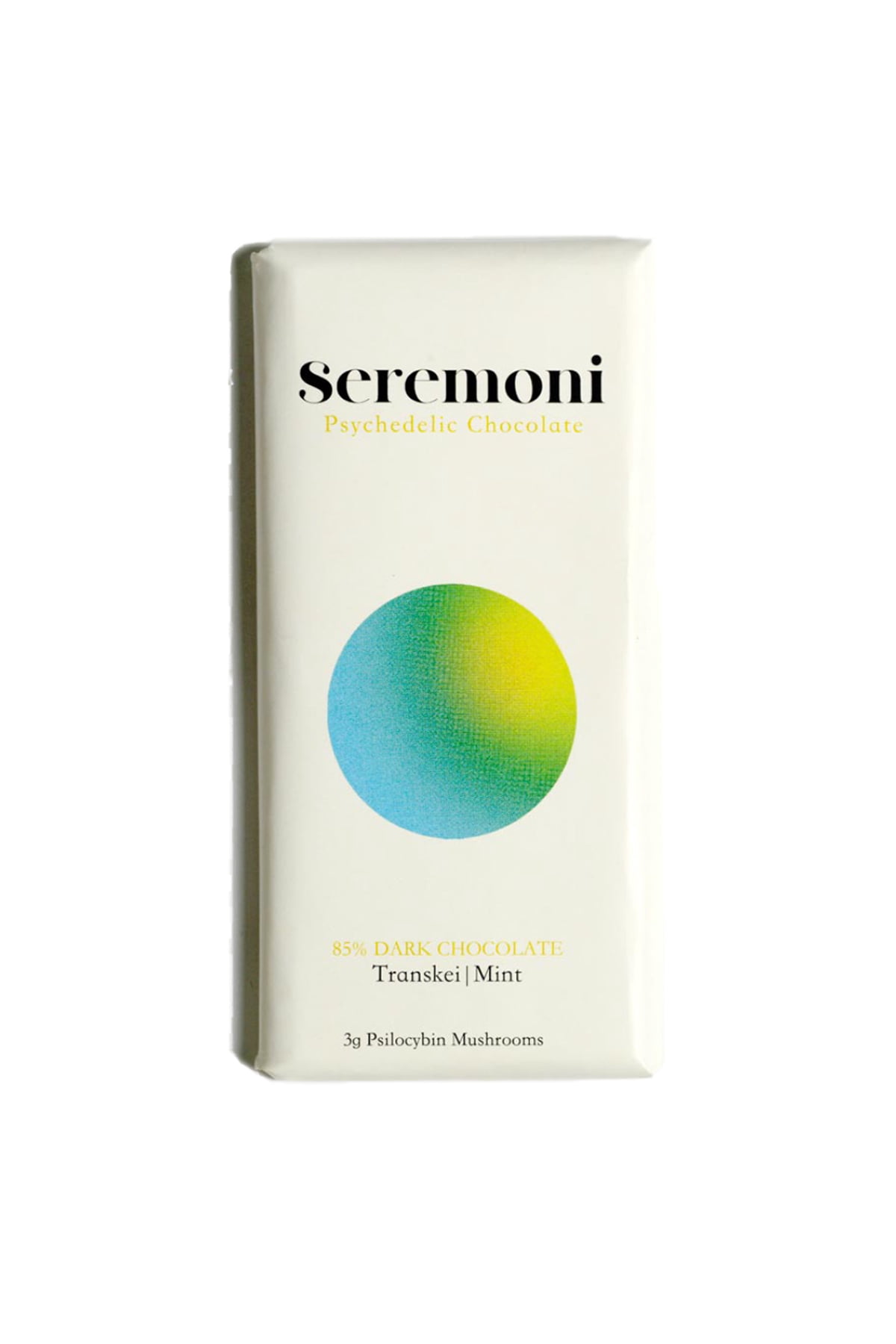 This shroom edible has high cocoa content blended with Transkei Magic Mushrooms. It is worth a try, especially if you love cocoa bitterness. The taste is spiced up with some minty freshness. This is the best edible to share with friends, as you wait for a transformative trip. The chocolate bar contains 15 pieces that each hold 200 mg of psilocybin, making a total of 3mg for the entire bar. Remember to start low and go slow. You will experience the effects after 20 to 40 minutes. Buy this delicious shroom chocolate edible here.
Shafaa Macrodosing Magic Mushroom Dark Chocolate Edibles: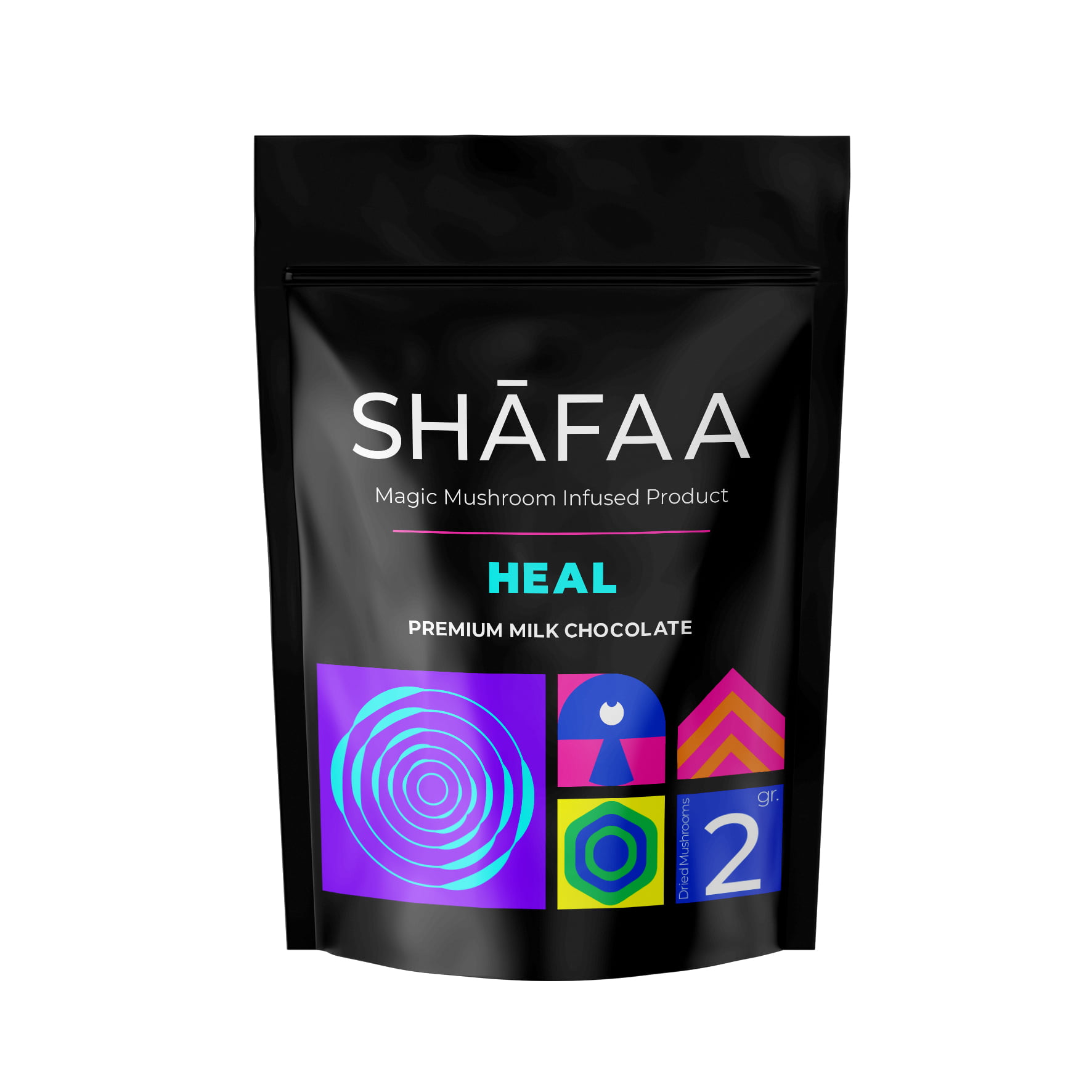 This is a shroom edible that gives you the perfect magic mushroom experience. It consists of Psilocybe Cubensis mushroom blended with GMO-free premium Belgium chocolate. Again, it doesn't contain artificial flavors and hydrogenated oils. Each piece consists of 0.5g of psilocybin. The recommended dose for a 3–6-hour trip is 1g to 3.5g. Buy this delicious chocolate shroom edible here. 
Buying magic mushrooms edibles in Canada
You can find all these products and more at the magic mushroom dispensary. We offer numerous deals and discounts, including free shipping for orders above $99.