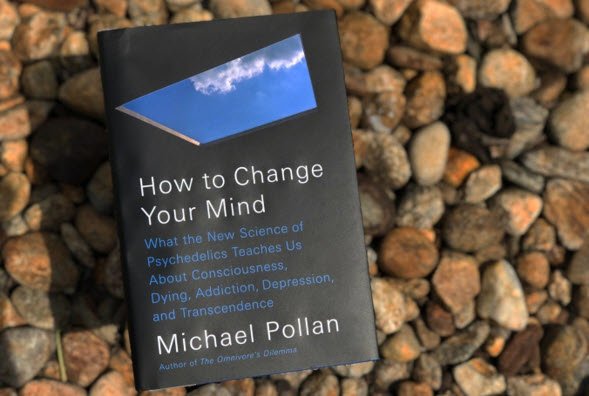 Psychedelic study refers to the process of equipping yourself with the knowledge on an array of experiences, including changes of perception such as synaesthesia, hallucinations, altered consciousness, and changes in thought patterns, trance states, mystical states, and any other mind alterations.
Magic Mushroom research and study has become popular over the years, and the best way to get the most relevant knowledge in this field will require excellent resource materials. Timothy Leary is the icon behind advocating using drugs to treat psychological issues rising from such patients. The information from the psychedelic books shed some light on how psychedelic drugs are used to heal depression. Simultaneously, it depicts how these tactics, if not used carefully executed, can be harmful, leading to addictions and behavioural change.
Here are some of the must-read books to look out for when familiarizing yourself with magic mushrooms and psychedelics:
1. How to Change Your Mind: What the New Science of Psychedelics by Michael Pollan
How to Change Your Mind is a No. 1 New York Times best-seller. Michael Pollan was initially interested in knowing how these substances could treat certain psychological diseases, but in his research, he discovered how it could even improve the lives of healthy people. He shares the journey he travels in the subconscious trance states to unlock the diversities the brain can reach. In his work, he clarifies the world-known myths that have been passed over for centuries. Pollan illuminates it all based on science, socio-cultural effects, and history.
2. Your Psilocybin Mushroom Companion by Michelle Janikian
In a world filled with misinformation surrounding psychedelic drugs, it can be hard to give a clear disparity of fact from fiction. In the book, Your Psilocybin Mushroom Companion, Janikian focuses on shedding some light on mushrooms with their effects. She gives a unique and easy guide on how to venture into the appropriate use of these natural substances. She gives vivid descriptions of the trips one is likely to have, which give an out of body experience into multidimensional universes. The trances one unlocks when enjoying the high is unimaginable. Exploration of how various doses can boost your mood, brain functionality, imagination, and much more. The author aims at curbing myths and misconceptions associated with the experience it gives.
3. The Psychedelic Experience by Timothy Leary, Ralph Metzner, and Richard Alpert
This book, The Psychedelic Experience, shares texts that aids in bringing the reader into a world of spiritual consciousness by combining psychedelic drugs and meditation techniques used in Tibet. It draws its roots from the ancient manuscript, the Tibetan Book of the Dead, focusing on the psychedelic point of view. It paints the picture of ego death due to high doses of psychedelic drugs such as LSD and mescaline, which led to the total loss of identity and utter transcendence. The authors of this book conducted immense initial research on LSD at Harvard, and many psychonauts consider this book as the doorway to the knowledge of such experience.
4. Consciousness Medicine by Françoise Bourzat with Kristina Hunter
Consciousness Medicine sheds light on the importance of balance regarding psychedelic drugs and traditional healing rituals for psychotherapy. In modern-day experiences with these substances, there has been a tendency to separate the drugs and the shamanic techniques used in the olden days to provide healing and transformation for those who need it. Bourzat uses her vast experience in counselling to share the detailed model for the preparation, journey, and integration of the healing rituals. The purpose is to intentionally execute and explore the various states of consciousness in mind with the aid of these substances.
5. The Doors of Perception by Aldous Huxley
The Doors of Perception shares an in-depth voyage of when Aldous Huxley took a psychedelic substance, mescaline, obtained from peyote cactus. It draws the roadmap of how the effects of the drug were to his state of consciousness. The detailed journals shared by Huxley have broadened the way people share their experiences when medicated on these drugs. The poetic, philosophical, spiritual, and psychological manner he tells his story only makes the study into this field intriguing to explore. From the late 50s to date, the account has been vivid in the mind of most readers of this book.
About Magic Mushroom Dispensary Canada
To buy the top two books, click on Shop Book. We give Canadians access to premium psychedelic mushroom products that are safe to use and packaged discreetly for your privacy. Whether you're experimenting with psychedelics or looking for a great trip, you can get high quality magic mushrooms from us. Sign up today and try out our unique assortment of magic mushroom products.