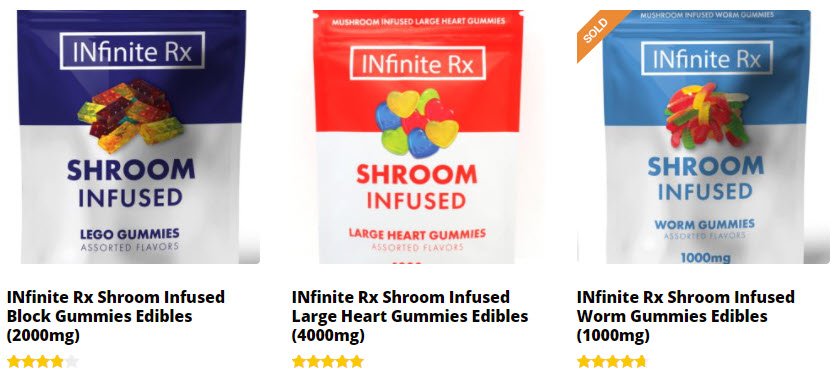 Psilocybin is a hallucinogen which works most often in the prefrontal cortex by activating serotonin receptors. This part of the brain regulates mood, awareness, and perception. It is a hallucinogen intake of various mushrooms that grow in European, South American, Mexican, and U.S regions. Magic Mushrooms have long since been documented. The first use dates back to 1500-500 BC and is an integral part of human history. Shrooms have affected the path of our evolution, from ancient Greece to Mesoamerica, and have played a key role in our history. Magic Mushrooms were traditionally used for ceremonies – raw or absorbed as tea. There are currently several more choices, with food being the most common, either dried mushrooms or edibles. Individuals often develop tolerance, and mushrooms' strength over time, regardless of how they decide to use them, will impact trip quality.
Psilocybin was famous for recreational use in the 1960s. Nowadays, there are several types of food. Chocolates, tablets, psilocybin gummies and teas are some of the food-producing psilocybin products currently available in the market. Edible fans can make their items with mushrooms and blend them into cooked products.
Benefits of Magic Mushroom Edibles
Psilocybin or Magic Mushroom Edibles are more diplomatic and user-friendly. Edible shrooms are discreet, so they seem to smell less and appear in various items, including chocolate bars, gummy candy, magic mushroom tea, etc… One of the benefits of food is that the people around you are not as noticeable when you take it.
Psilocybin Edibles helps suppress the taste. Chewing through dried magic mushrooms can be an unpleasant experience for some. While some individuals enjoy the taste of dried shrooms, this does not extend to everyone. Eating them with another taste such as chocolate can be more appropriate for your taste buds and enhance your whole experience. Your stomach and intestines dissolve more psilocybin edibles. Some may experience stomach soreness when you directly ingest raw dried magic mushrooms. Psilocybin Edibles are easier to absorb and are not so tough on your intestine and stomach. No nausea, diarrhea, muscle pains, and they taste a lot better.
They act quickly and promote a successful recovery. The beginning period is normally within 30-45 minutes for psilocybin edibles. You would also have a more gentle feeling and feel less ill with edible intake. If you find it taking too long to get started, you should leave the food in your mouth and not swallow it for a couple of minutes. It acts by enabling the psilocybin to penetrate the body at one of the most porous locations. The duration and intensity of your trip can be regulated. Magic Mushroom Edibles last for half as long as usual shrooms. The starting time is shorter, so the duration and length of the trip can be managed.
It is easier to microdose psilocybin edibles. The popularity of microdosing mushrooms in the past few years has grown, leading people to find different ways to eat them. Since most psilocybin capsules contain around 0.25g to 0.5g of dried mushrooms, dose management is simpler. Typically every two days from 0.25g and up to personal tolerance, then microdose is recommended. The dose is an important consideration for medical and recreational patients who want psilocybin. The potential for mental health relief is evident from clinical studies. Shroom Edibles can be used in several fields in medicine and become increasingly accepted in natural clinic environments. For decades, the "magic" portion of these plants has been studied with outstanding results, especially for mental health problems, stress alleviation, and euphoria induction. Psilocybin medicinal compounds continue to be investigated and tested internationally, so policymakers worldwide are now considering legalizing them.
It increases openness and other positive personality shifts. Researchers found "significant increases in openness after a high-dose psilocybin session" in a 2011 Psilocybin study. Openness not just increased in general in a psilocybin but remained significantly higher for over one year after the session in almost 60 percent of the study participants than in the baseline. Another benefit of using this substance is the cessation of smoking and other addictions. It has been shown that Magic Mushrooms help treat addiction to habit-forming drugs such as cocaine and nicotine. In 2008, Amanda Fielding of The Beckley Foundation launched a partnership with Johns Hopkins University on a pilot project exploring psychotherapy aided by Psilocybin to resolve nicotine addiction. Ongoing research is enforcing the case for Psilocybin as a breakthrough cure for substance abuse disorders with the continued funding of the Heffter Research Institute. The compounds are special to everyone. It is ideal to find reputable sources to find what's best for you, whether dry or edible.
About MagicMushroomDispensary.ca
MagicMushroomsDispensary.ca is Canada's most reputable & top rated online shrooms dispensary. We offer a large selection of magic mushroom edibles and go through several steps to ensure that the products you receive are of the highest quality. Shop online today!