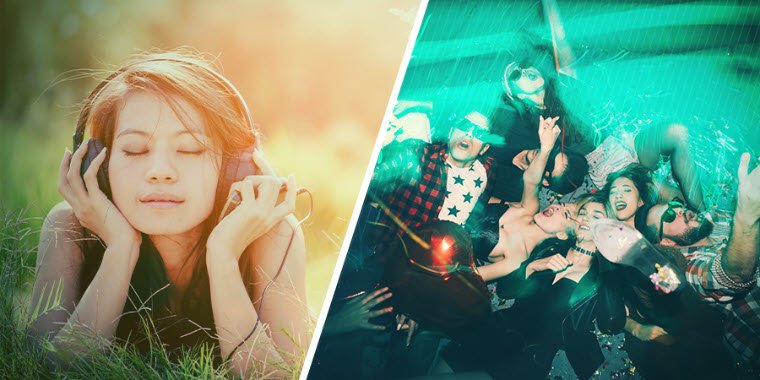 'Set and Setting' is a common expression brought into the limelight by Timothy Leary nearly half a century ago. Most people think that the concept of 'set and setting' was developed in the current civilization. Interestingly, most indigenous Central American tribes have been practicing vital 'set and setting' rituals for several millennia. There is a universal consensus among researchers that 'set and setting' can improve an individual's pleasure, focus and security when taking magic mushrooms. So, what is set and setting?
What is Set and Setting?
To put it simply, 'set' refers to an individual's state of mind and attitude towards magic mushrooms, whereas 'setting' refers to the physical environment where one chooses to take the magic mushrooms. Set and setting denotes various internal and external elements that can sway an individual's overall psychedelic experiences. 'Set' represents an individual's internal outlook, disposition, character, belief system, and perception. On the other hand, 'setting' refers to everything going on in the surrounding area, including the psychedelic trip sitter's attitude and behavior, the sound of the birds singing, the weather condition, and the cultural forces, albeit the fact that they are non-concrete.
In his book entitled American Trip: Set, Setting, and the Psychedelic Experience in the Twentieth Century, Dr. Hartoghoson suggests that the notion that 'set and setting' refers to an individual's mindset and surrounding is superficial. According to Hartoghoson, set and setting is a socially fabricated concept made up of society's character, know-how, perception towards psychedelic experiences, and corporeal and social scenery provided by the community. Several cultural set and setting conditions inform an individual's psychedelic experiences. The most common and highly influential condition is the collective truth that psychedelic drugs are illegal in many areas across the globe and are exceedingly stigmatized. Imagine that anxious feeling you get when you are forced to engage in a conversation while high on magic mushrooms. Weird, right?
Why is it Important?
Most people think that 'Set and setting' is exclusive to psychedelic experiences, but the truth is that 'set and setting' is applicable across all spheres of life.  Generally speaking, peoples' internal states and external surroundings are lenses through which they experience and tackle life's realities in any circumstance. Set and setting are habitually discussed in relation to psychedelic therapy because psychedelic drugs tend to amplify the lenses through which individuals experience and tackle life's realities.
Recent studies have revealed that the ability to estimate a good 'set' is as valuable as understanding the value of a good 'set' to an individual's ultimate psychedelic experiences. Gael, a renowned researcher and a study therapist of MDMA-aided psychotherapy, suggests that an individual needs to establish their real motive before embarking on a psychedelic experience. What is the primary goal of using psychedelics? Is one using it with intent to 'escape' a specific feeling or circumstance? If the answer is yes, then it is a good indication that one should, at least, direct their focus towards nursing their emotional and psychological well-being through conventional treatment methods such as therapy before using psychedelics. In simple terms, Gael says that any individual must work on their 'set' before using psychedelics such as magic mushrooms because it is the core determinant of the outcome of a psychedelic experience.
The main question that any individual should as before deciding to embark on a psychedelic experience by taking magic mushrooms or any other psychedelic drug is, how am I feeling at this moment? The answer to this question speaks to an individual 'set and setting' at a particular point in time. Why is 'set and setting' important when an individual chooses to take magic mushrooms? In our opinion, the answer to this question is best answered with another critical question, who, in their right state of mind, would want to be dealing with trifling reservations deeply for an extended duration of time? The truth is that 'magic mushrooms' and any other psychedelic drug tends to step up the state of mind that an individual is in when immersing themselves in a psychedelic experience. Logically, if an individual is in a poor state of mind, they are most likely to have a bad magic mushroom trip. If an individual is in a good state of mind, they are most likely to have a good psychedelic experience. 'Set and Setting' is important when taking magic mushrooms because it speaks to an individual's state of mind during that time.
Enjoy Magic Mushrooms Delivered Discreetly in Canada
MagicMushroomsDispensary.ca is Canada's most trustworthy & top rated online shrooms dispensary.  Whether you're experimenting with psychedelics, looking for a great trip or you're ready to dive deeper in unlocking your mind, you can get high quality magic mushroom from us. Click on Shop Online to buy.