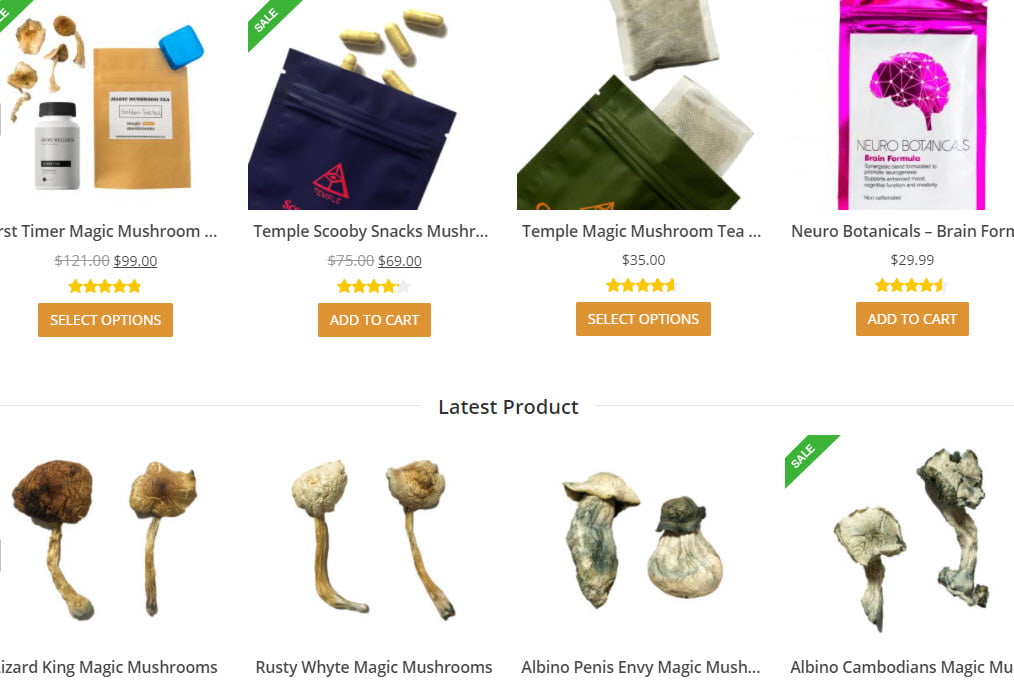 They say that necessity is the mother of invention. How accurate is this statement in the magic mushroom scene?
In the past few years, the use of magic mushrooms has become prevalent across the globe. More and more people are turning to shrooms for increased productivity and the alleviation of various physical and mental conditions.
As a means to ensure that everyone gets to benefit from the shrooms' therapeutic properties, some brands and shroom enthusiasts have, over the years, come up with new forms to incorporate the product in their daily routines.
Having one form to consume mushrooms makes it a tad monotonous and prevents some people from enjoying the benefits. This necessity for inclusivity has led to the creation of different and fun forms of taking the product.
Shrooms can be enjoyed raw/dried, as edibles, or in capsule form. The choice one decides to pick will depend on their preference.
What's your favorite form to consume shrooms? Let us look at the available choices so that you can easily decide which one would work best for you.
Dried/Raw Magic Mushrooms
There are 180 known species of magic mushrooms. Each uniquely offers the consumers varying therapeutic benefits ranging from boosting productivity to alleviating anxiety and depression.
Raw magic mushrooms come in their natural form: no flavors or additives. They can be taken in small doses for medicinal reasons or in higher doses for recreational purposes: it all depends on the user's preference.
Some of the best raw magic mushrooms include;
Magic Mushroom Edibles
Magic mushroom edibles consist of any food, snack, or beverage made from shrooms. You can easily incorporate psilocybin in your daily, weekly, or biweekly regime by incorporating it in your meal plan.
The edibles available for sale have been tested for efficiency and come in accurate doses to cater to different consumers' needs. You can easily purchase candy, teas, or chocolate-infused products from a reputable shrooms dispensary.
Some of the best shroom edibles include;
Magic Mushroom Capsules
Capsules are made from gelatin and non-gelatin shells from cellulose or animals. They are easily degradable in the human body and are considered safe.
The magic mushroom pills come with accurate dosage, usually in small amounts, to facilitate microdosing. They are naturally formulated to help the consumer stay focused, boost productivity and alleviate certain conditions like depression, anxiety, and peripheral neuropathy.
Microdosing allows the user to tap into the product's therapeutic benefits without experiencing a full psychedelic trip.
Magic mushroom capsules contain additional nutrients to boost the consumer's health. Some of the best capsules include;
Take away
The hope is that this article has made your decision-making much easier. You could always try all three forms and figure out which works for you best.
Visit Magic Mushroom Dispensary for all your shroom edible needs. We have the most extensive collection of products at unbeatable prices. Our delivery is fast, discreet and enjoy free shipping on orders above $99.