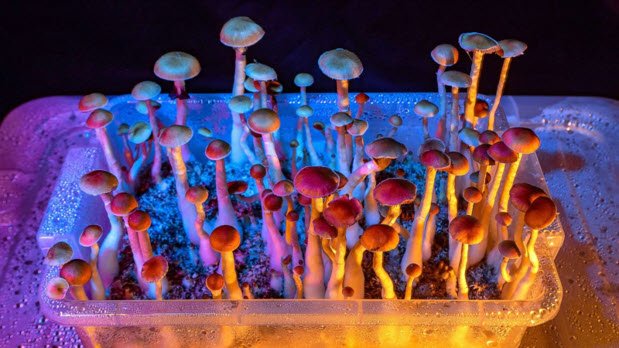 Mental health has proven to be incredibly hard to handle as the prevalence and effects of the conditions continuously increase, leaving the world in a spiral mental health crisis. Several studies have found psychedelics and magic mushrooms to show promise in treating mental health disorders like depression, anxiety, and post-traumatic stress disorder, often where other treatments have failed. Can psychedelics help improve mental health?
Psychedelics have for long been applied in history for medical reasons. Psychedelics came to the mainstream when various clinical trials revealed their potential to treat mental health during the 1960s and 70s. Numerous researchers identified that psychedelics have potential in transforming mental disorders such as depression, addiction, and post-traumatic stress disorder in cases where other applied treatments failed to work. However, the drugs turned out to be controversial. It was popularized by musicians and other celebrities where they used it for recreational purposes, particularly LSD and shrooms. The press also started to cover the bad trips of psychedelics as well as moral dissipation they induced rather than advocating it for the developments made in scientific fields.
But scientists such as the former Harvard psychologist Timothy Leary turned to be the evangelist of this drug by sharing its benefits and blurring the huge boundary between science and advocacy. The drugs were considered illegal in the US in 1968 due to drug safety fears and increasing moral panic. The scientific research on these drugs was effectively ended in 1971 by the UN convention. It led to member states making them unlicensed and classified under schedule 1 drugs.
Since scientists needed special government approval to carry out psychedelic studies, they shifted to the magic mushroom compound psilocybin. It is related to LSD but with less controversy. During the 1990s, various pioneering studies regarding psychedelics were carried out. However, the breakthrough came to be in the mid-2000s when the drug underwent a scientific rebirth conducted by John Hopkins University. The studies revealed that psilocybin could reduce depression to a range of 80% for patients who have critical cancer. The drugs were very effective in helping people struggling with smoking addictions. It showed more promising results than other available treatments when used together with cognitive-behavioural therapy. Another UK scientist, namely Dr. Carhart-Harris, was the first in more than four decades to research psychedelics in 2009. His research was the beginning of different studies using scanners to understand how psilocybin impacts the brain.
Other findings from his research found that this drug can reset an individual's brains with untreatable depression. The findings showed that psilocybin impacted two portions of the brain, the amygdala, which is responsible for processing sentiments such as fear and anxiety, and the default-mode, which collaborates with various brain parts. Although there is no detailed study on how psilocybin affects the brain, Dr. Carhart- Harris believes that the drug is responsible for effectively igniting the mind from its inflexibility. It enables an individual to overcome destructive thought patterns.
According to Dr. Carhart, using these drugs and a therapist's support has proved to be effective since those who undergo the treatment recalibrate more healthily. But psychedelics have risks too. While the drug is said not to be toxic to the body, bad trips can lead to panic and have the potential of causing people to get harmed due to lack of control. They can also inflame the underlying mental health problems that can result in demented reactions in individuals predisposed to them. But there is a difference between when the drug is used for recreational and in scientific trials. Researchers use pure, medical-grade drugs to provide guidance through the experience while excluding individuals at risk of a psychotic reaction.
In 2018, many states around the globe, including Washington DC, experienced a vigorous adjustment in attitudes towards medical cannabis. The legalization of cannabis by Washington and the uplifting of restrictions by the UK government allowed it to be prescribed by a specialist to the patients for medical treatment.
The medical breakthrough followed the approval of ketamine nasal spray in 2019, which was under the supervision and was given to adults suffering from resisting depression treatment. What followed was more open-mindedness towards other stigmatized illegal and recreational drugs. The positive attitudes are due to the potential psychedelic has in changing mental treatment. From the above information, it is clear that psychedelics is a breakthrough treatment for mental health and can transform mental health. Most of the trials proved that the drugs are useful but not for everyone.
À propos du dispensaire de champignons magiques
MagicMushroomsDispensary.ca provides Canadians access to high quality psychedelic mushroom products in a discreet and safe manner. Sign-up today and try out our unique range of magic mushrooms and microdosing mushrooms products.