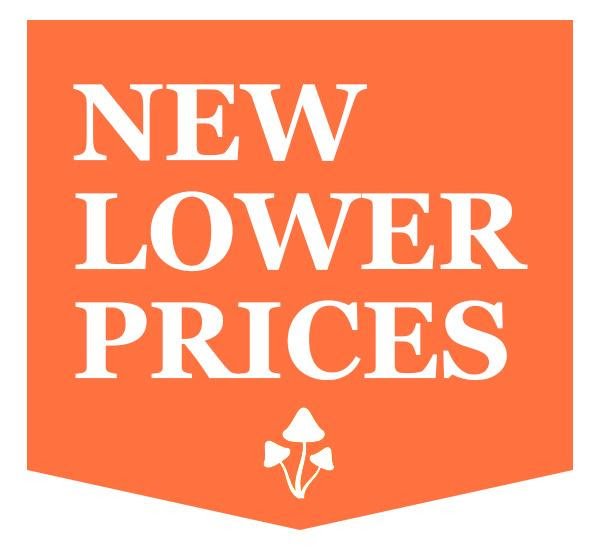 Thanks to your continued support, we have been able to negotiate better volume pricing from our trusted farm network. We are happy to announce that we are cutting prices across the board on all strains and will be passing the savings directly to you, our amazing customers! Save up to $80/ ounce on most strains!
MagicMushroomsDispensary.ca offers the largest selection and the highest quality magic mushroom products in Canada. All of our products are sourced from reputable and reliable local growers and are tested by our team to ensure it meets our high standards.
If you haven't noticed already, we have been rolling back prices lately and we will continue to do so as our costs go down. We firmly believe lower prices should not equal lower quality and will continue to provide the same amazing quality and customer service at new lower prices.
We believe in fair access for all. With our new lower pricing we hope healing and discovery is easier to access for our valued customers.
Thank you for your support in our mission to provide amazing plant medicine to all Canadians.