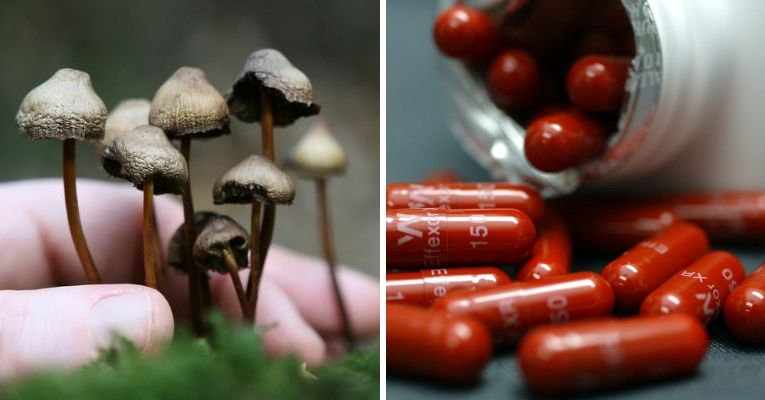 Psilocybin is a highly effective chemical in treating depression is a pretty well-accepted fact around medical circles. Thanks to the positive results that clinical trials have yielded, Medical professionals are now embracing psychedelics as an alternative to treating depression and other mental health conditions.
The only problem is those who stand to gain most from this development are patients who are already on prescribed antidepressants. It's a catch 22 situation because they can't automatically switch to psilocybin – or other psychedelics, for that matter– without risking their mental health. Unfortunately, there isn't a lot of information out there on how psychedelics affect people with a history of antidepressant use.
A lot of research still needs to be done to figure out how psychedelics interact with antidepressants, especially those that contain selective serotonin reuptake inhibitors (SSRIs). SSRIs happen to be the most widely prescribed antidepressants, making up almost 80% of the antidepressant market.
Serotonin Receptors – where it all happens
One thing we know for sure is that both SSRIs in antidepressants and psilocybin in magic mushrooms have an effect on serotonin receptors in our brain. Serotonin is a "feel-good" hormone that's produced in our brain, which is responsible for our overall sense of well-being. By attaching to these receptors psilocybin alters brain function and elevates our mood when we consume shrooms.
SSRIs, on the other hand, increase the levels of serotonin in the brain when they block this hormone from being absorbed into the neurons. This means that when SSRIs and psilocybin meet in the brain there's a chance that SSRIs could blunt the effect of psilocybin, making it difficult to treat depression.
There's a second school of thought that says taking psilocybin mushrooms while on an SSRI antidepressant can lead to overstimulation of your brain due to a temporary surge in levels of serotonin there – a condition known as serotonin syndrome. Some psilocybin treatment retreats do not accept visitors who are on SSRI treatment, or any other prescription medicine, because of how seriously they consider this risk to be.
It's also not clear whether tapering off antidepressants can restore the full effects of a psilocybin trip on patients receiving magic mushroom therapeutic treatment. Experts such as Dr. Julie Holland, a New York-based psychopharmacologist, feel that past use of SSRIs could still hinder the effectiveness of psychedelic-assisted treatment even years after the patient has stopped taking antidepressants.
What about other antidepressants?
SNRIs
Like SSRIs, Serotonin-Norepinephrine Reuptake Inhibitors (SNRIs) also act by boosting serotonin, although they also increase the levels of noradrenaline- a stress hormone – in the brain. There's a good chance that SNRIs can have an overlapping effect when combined with psilocybin. However, there haven't been any formal reports showing negative effects of taking SNRI in combination with psilocybin.
The opposite sometimes appears to be the case, with SNRIs seemingly reducing the effects of psychedelics. Nonetheless, SNRIs shouldn't be mixed with psilocybin until there's enough research to prove such a combination is harmless.
MAOIs
Monoamine Oxidase Inhibitors (MAOIs) is another category of antidepressants that's sometimes used to treat anxiety disorders. They help boost the levels of neurotransmitters in the brain, including dopamine, serotonin, and norepinephrine, by preventing their breakdown. Considering that MAOIs alter the levels of serotonin in the brain, there's a good chance that mixing them with psilocybin can result in negative effects like serotonin syndrome. It's therefore best that the two are not mixed.
TCAs
TCAs are Tricyclic Antidepressants (TCAs) or Tetracyclic Antidepressants (TeCAs), another class of antidepressants that are less commonly used in the Western world. That's because they've been overtaken by SSRI and SNRIs – the third generation antidepressants.
Again, TCAs and TeCAs work pretty much the same as SNRIs, where they increase serotonin and norepinephrine levels in the brain. But they're also much less selective as to which receptors they work on, which makes mixing them with psilocybin very dangerous because of the numerous side effects they cause. SSRIs have also been reported to cause fatalities due to their effects on the heart, which only makes the case for not mixing them with psychedelics stronger. Also, the fact that Lithium is commonly administered in combination with TCAs, it's not advisable to mix TCA based antidepressants with psychedelics as it can result in heart attacks or fatal seizures associated with Lithium.
Tapering off antidepressants to take psychedelics
For patients to experience the benefits of psychedelics they may need to taper off antidepressants. However, tapering off antidepressants can be risky and patients shouldn't try it before consulting a qualified doctor. Stopping your antidepressant medication at once can lead to severe side effects like insomnia, fatigue, dizziness, irritability and even physical effects like diarrhea and flu-like symptoms. It can also evoke suicidal feelings; the long and short of it is that it's probably not worth doing even when you consider the positive effects of a psychedelic trip.
Conclusion
Although psilocybin has been proven to be highly effective in treating depression and other mental issues, it's not advisable to take psilocybin if you're already on antidepressants. If you decide to go off antidepressants you should be really careful about how you do it and be sure to consult a qualified doctor to advise you on how to go about it.
About MagicMushroomDispensary.cc
We give Canadians access to premium psychedelic mushroom products that are safe to use and packaged discreetly for your privacy. Sign up today and try our high quality selection of magic mushrooms and microdose capsules.